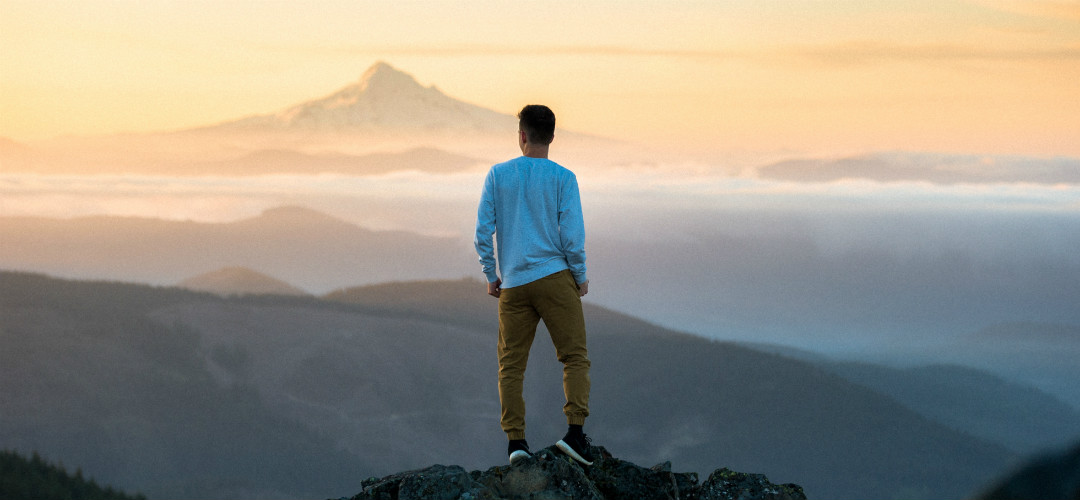 Elevate Your Business Value
If you are looking to sell your business in the next few years, or simply looking for ways to take your business to the next level, Xia's Elevate Your Business advisory service can help you understand what your business is worth today and what steps you can take to increase its value in the future. The primary purpose of the Xia method is to help every client realize its unique definition of success and prosperity through the design and implementation of organic principle-based solutions. To this end, Xia relies upon a time tested and proven process to guide its clients through the steps necessary to achieve the transformation and results desired by the client. Whether a single tactic or an entire strategic plan the same general process is applied with the long-term definition of success providing a constant guiding light. The "Xia Way" is an adaptable flexible path of discovery designed to deliver valuable insight and mission critical foresight.
Let Your Business Thrive
You have spent countless hours and possibly years building your business to the point where it is stable and consistently profitable. Relying on proprietary tools and proven methods we will help you leverage  to propel your business to the next level by developing specific principle driven strategies that will make it possible for your enterprise to thrive while regaining your freedom.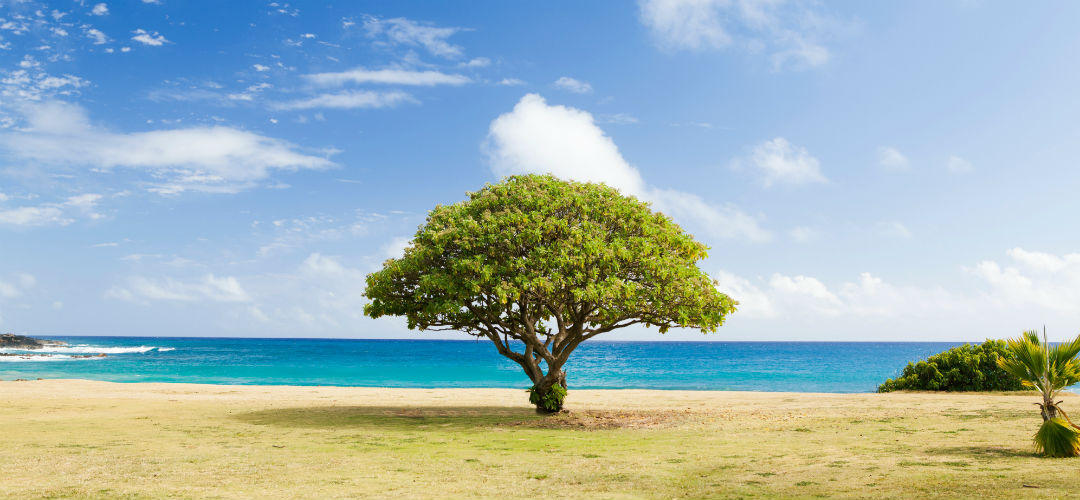 Add Value By Engaging the Complete Xia Method
1. Take Inventory
To begin a journey one must know the beginning from the end. By gathering data and relying on other selected business diagnostic tools Xia works with key stakeholders to define the status of the company so areas for improvement may be addressed up front and the risk of misapplying valuable resources is reduced down the road. Having a clear understanding of where the company stands is a fundamental step in progressing.
2. Clarity of Vision
Xia works with you to identify core principle based values and the driving force for your the company. Then targeted results for your company may be accurately framed in terms of Vision for the company rendering the underlying unifying passion to drive all stakeholders forward. The Vision Statement provides the core reasons "Why" the company is in existence adding credibility and clear purpose for the coming strategies and tactics.
3. Clarity of Mission
An effective mission statement provides the unifying banner for "What" end results will be accomplished along with the methods standards that will define success at each level of the plan. To complete the "heavy lifting" of identifying its "North Star" and guiding light Xia will work the owner and core stakeholders in writing both an effective mission statement.
4. Situation Analysis
Having completed the previous steps the owner and core stakeholders are in a position to analyze specific internal and external attributes and influences that will positively or negatively impact accomplishing the mission will be identified so strengths and opportunities can be leveraged while weaknesses and threats are mitigated. This is an excellent opportunity to review existing systems and processes.
5. Strategic Options
Having established the status and direction of the company Xia will assist the owner and management in establishing the Key Result Areas, Strategies, Tactics and Tasks necessary to support and achieve the stated mission. This is also a prudent time to review the project owners and respective team members including their individual skills and roles within the organization.
6. Option Value & Priority
Utilizing assessment tools and techniques Xia works hand-in-hand with its clients establish the value and rank of possible project options. Ownership and core management selects and prioritizes those projects to pursue.
7. Resource Allocation
With the strategic components selected Xia will work with you the company owner and and your management team to assess the timelines and project elements that need to be accomplished for the project to be a success. The various initiatives will be calculated and compiled in terms of human and dollar capital. Contingency plans will also be considered.
8. Plan Management
Team Xia will be available to help measure and track your intitiaves and report progress of the project components as work advances. Coaching tools and methods will also be made available as requested to help maintain individual participant accountability and morale.
Increase the Value of Your Business With These Xia Tools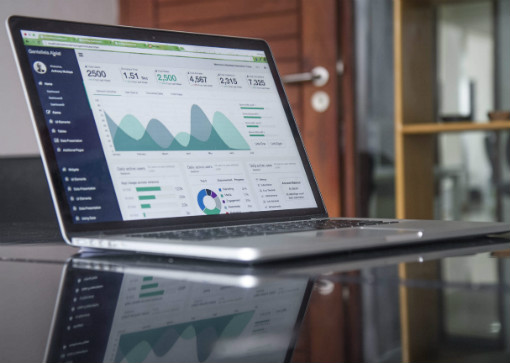 Key Performance Indicators
How are other businesses in your market space performing? Drawing from a database of thousands of private companies nationwide Xia can provide you with key performance indicators for your business. Knowing and monitoring your business' key performance indicators not only provides you with a quantitative analysis of your company's financial information but you can also use financial ratios to create benchmarks for comparative analysis. A comparative analysis allows owners to compare their company's financial metrics to that of similar businesses providing a deeper understanding of its financial strengths and areas for improvement to help make better financial decisions.
Lean Planning
Creating a strategic business plan is one of the most important tasks for any small business because it serves as the road map for the future. Having a business plan greatly improves the odds of obtaining financing from a bank or private party. As a practical matter we recognize formal strategic planning can require allocating precious time that is a rarity for most small business owners. In fact, that is why most small businesses do not have a written plan. That is why Xia Business Advisors offers a "Lean Planning" solution. From a business plan for new business just starting up to planning the future for a more mature business Xia offers a full range of strategic planning options from lean to stout.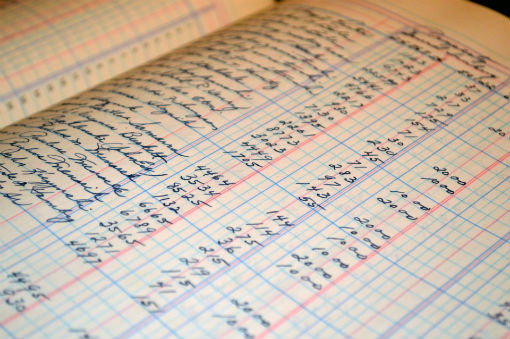 Financial Systems
Reliable financial systems provide the bedrock for sound fiscal planning, and reporting and safeguards. With the advent of today's online and desktop accounting solutions financial information is more readily available to business owners than ever. However, our experience has been users frequently lack an adequate practical knowledge of the accounting software and the associated concepts to record transactions correctly that can lead to uniformed business decisions, unnecessary tax liabilities and a business that is mistakenly undervalued. Ultimately any buyer will want to examine the financial records as a part of the due diligence process. Xia Business Advisors is available to assist with the task of keeping your fiscal affairs in ship shape for you while you attend to more pressing matters including living your personal life.
More Core Areas Xia Can Help Your Business Thrive
Business Effectiveness
Strategic planning
Financial Strength
Marketing & sales
Operations
Information systems
Human resources
Systems & processes
Customer Satisfaction
Internal audit and control
Personal Effectiveness
Leadership
Communications
Interpersonal skills
Delegation
Accountability
Time management
Goal setting
Action plans
Retirement planning options
Strategic Effectiveness
Business valuation
Mergers and acquisitions
Succession planning & exit strategies
Equity & debt financing
Treasury & cash flow
Project comparison and feasibility
Lease versus buy versus build
Logistics
Risk analysis & mitigation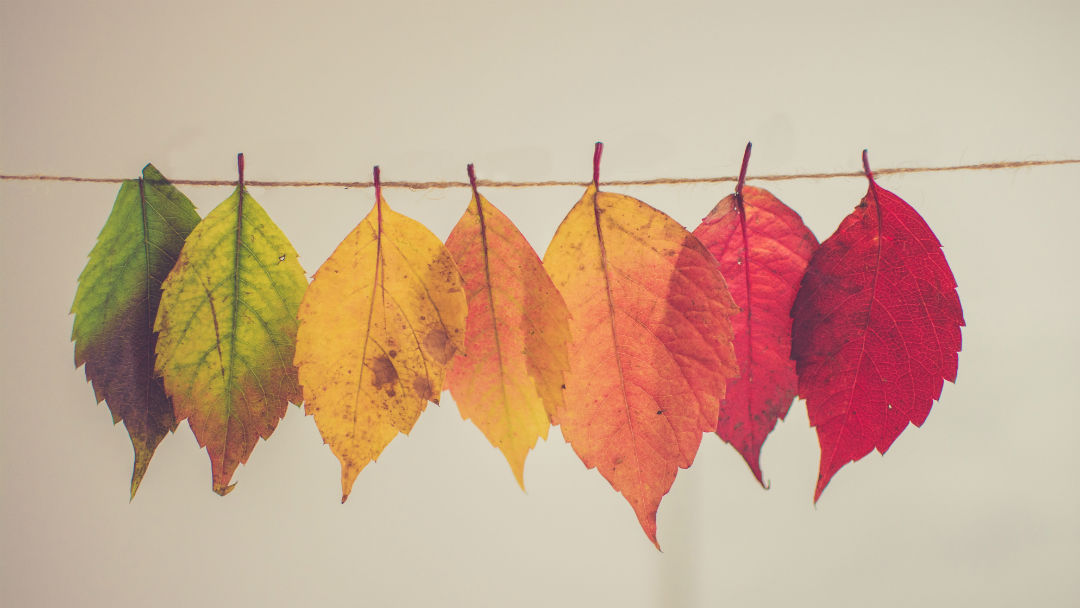 Plan for the Transition of Your Business
Businesses often purchase or merge with other enterprises to grow. Eventually every business will either cease operations or transition to a new owner. Here at Xia Business Advisors, we will guide you through the process of selling your business, acquiring a new venture or transitioning your business to new ownership. Our team's background in real estate, banking, and law helps to make our service comprehensive and covers every aspect of growing and transitioning a business.
What You Can Expect Step by Step
We listen to you, candidly discuss your goals and aspiration to make sure you are aware of all your options. Some business owners want to sell everything associated with the business, while others want to pass the operations onto a buyer while leasing the real estate for residual income. We take great care to determine your wishes and advise you on the pros and cons of your options so you can make the decisions that are the best fit for you.
Having a firm grasp of your business value is important when it comes time to transition ownership we look at everything your business owns, including real estate, equipment, accounts receivable, and the goodwill you have worked hard to build. We give you realistic expectations of what your business is worth to a buyer and what a bank will be willing to finance so you can walk away with cash in-hand. Your Xia team of professionals will provide you with the option of an in-house Broker's Opinion of Value or a formal third-party valuation prepared by one of our accredited strategic allies.
If you or your employees have knowledge or skills that are critical to the everyday function of your business, we are happy to work with you to create custom succession plan. This might be as simple as passing a secret recipe on to the buyer, or including simple employment contracts requiring you or some employees to stay on board for some time after the sale to ensure the buyers' investments are protected.
Between our professional network and digital and print advertising, we cast a wide net to find the best buyer for your business. Our dynamic approach allows us more flexibility in finding where a buyer's interests intersect with your own to tailor a custom plan for both parties.
Perhaps you are not ready to ride off into the sunset but want to continue to grow and groom your business. Using our broad professional network we can also find a business to complement your existing operations so your enterprise can fulfill its full measure or we can locate a whole new opportunity just for you. We will utilize our valuation tools and skills to analyze the opportunity to confirm value, fit and viability.
"We speak banker". Our team's decades of experience in community banking gives us insight into what banks are looking for in a buyer and for collateral. We work closely with business sellers and bankers to determine what a lender is willing to lend for a business sale. This expands our pool of buyers and gives sellers the security of a lump-sum payment instead of the uncertainty of a seller-financed deal.
Once we have aligned the interests of buyer, seller, and lender and close the business sale or transition, we provide consulting and resources for sellers as they move on to their next adventure, whether in the business world or toward retirement. We also assist buyers throughout the initial succession process as needed.
Our Mission
Relying on principle based solutions we actively build perpetual value in every engaged enterprise until the business is transitioned to new owners on terms that are fair, consistent and aligned with the stated objectives of our client.
Our Vision
Be universally recognized as the trusted business ally and advisor that consistently delivers agreed upon value added results and spontaneously rekindles the joy of owning a business.
Integrity
We endeavor to do the right thing regardless of the consequences
Excellence
We continually strive to exceed the reasonable expectations of our team and our clients
Accountability
We take responsibility for individual and collective actions
Collaboration
We work together to achieve collective and individual goals
Passion
We are driven to make a positive lasting impact
Gratitude
We are continually blessed beyond measure and seek to always remember the source of all that is good
The Code of Xia
The Code of Xia is composed of two main virtues, righteousness and honor. Xia is a term used to describe a righteous and honorable person with a strong and clear honor code who is willing to abide by it at all costs with an emphasis on righting wrongs and protecting those in need. Our ideal at Xia Business Advisors is to maintain the Code of Xia and social justice to the best of our ability. We continually seek to put the needs of our clients first by focusing on the overall relationship leading to the end result desired by our client as opposed to being driven by a single transaction. We will always strive to be your trusted ally and remain worthy of your trust.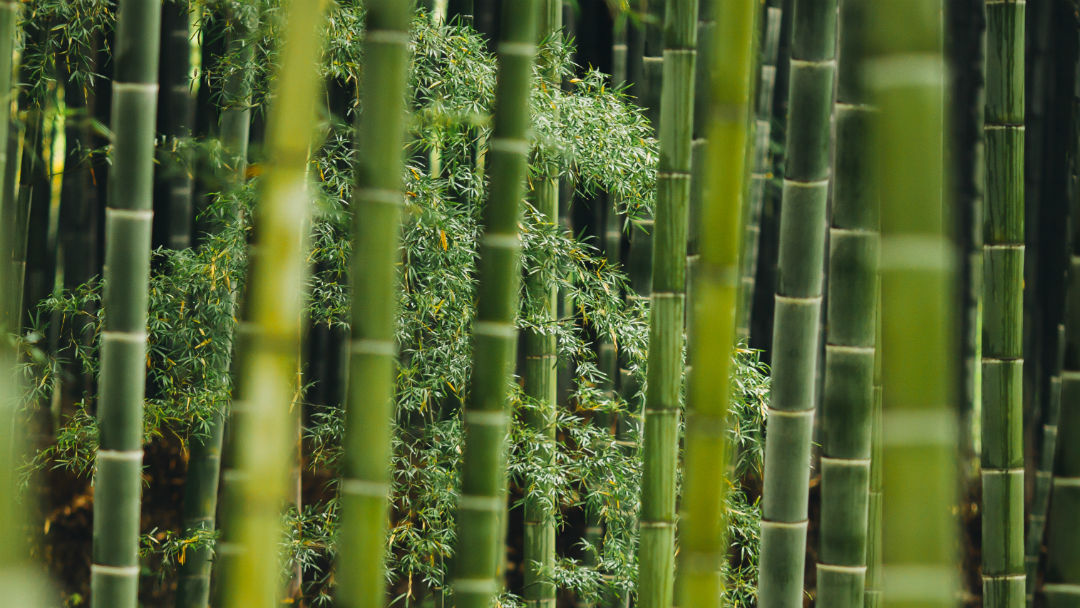 Why Bamboo?
Our clients and friends have commented on how seemingly strange it is that bamboo has found its way into the branding for Xia Business Advisors. The answer is simple: Bamboo is one of the most inspiring, versatile and useful plants on the earth. About 100 years ago, William Edgar Geil, an American missionary and explorer in China, made the following observations about the use of bamboo, which he summarised in his "Ode to Bamboo" as part of his book "A Yankee on the Yangtze".  "A man can sit in a bamboo house under a bamboo roof, on a bamboo chair at a bamboo table, with a bamboo hat on his head and bamboo sandals on his feet. He can at the same time hold in one hand a bamboo bowl, in the other hand bamboo chopsticks and eat bamboo sprouts. When through with his meal, which has been cooked over a bamboo fire, the table may be washed with a bamboo cloth, and he can fan himself with a bamboo fan, take a siesta on a bamboo bed, lying on a bamboo mat with his head resting on a bamboo pillow. His child might be lying in a bamboo cradle, playing with a bamboo toy. On rising he would smoke a bamboo pipe and taking a bamboo pen, write on bamboo paper, or carry his articles in bamboo baskets suspended from a bamboo pole, with a bamboo umbrella over his head. He might then take a walk over a bamboo suspension bridge, drink water from a bamboo ladle, and scrape himself with a bamboo scraper." We hope our clients find us to be like bamboo.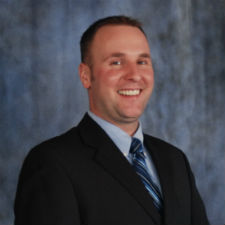 Dan Anderson
Principal
Has owned and operated a successful self-directed IRA administration company since 2006. Product line includes self-directed retirement plans for business owners and their employees. Earned an MBA from Arizona State University and a Bachelor of Science degree in Finance from Southern Utah University.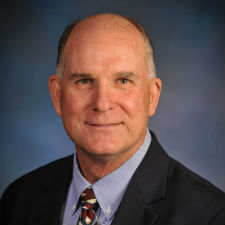 Russ Anderson
Principal
Experienced business intermediary and small business advisor since 1981. Has served in numerous capacities in various community banks ranging from an entry level teller to President and CEO. Was instrumental in starting and operating a community bank, a trust company and privately-owned businesses. Has been active in the self-directed retirement industry since 2001. Realtor licensed in Utah specializing in commercial real estate. Earned a Bachelor of Science degree in the discipline of financial planning and counseling from Brigham Young University.
Steve Bryant
Partner
Has served in capacities with two major banks and CFO of a mid-market provider of self-directed IRAs.  Proficiencies include real estate lending, commercial lending, asset appraisal, internal audit and compliance Earned his M.B.A. from Pepperdine University and his B.S. in Finance from Southern Utah University.
No Results Found
The page you requested could not be found. Try refining your search, or use the navigation above to locate the post.