Xia Knows Micro-Business
A business with less than $38.5 million in revenue and fewer than 1,550 employees is defined as a "small business" by the Small Business Administration.
That's a lot of headroom to grow and still be classified as a small business!
A micro-business has less than ten employees.
The truth is, nearly 80% of the businesses in the U.S. are "Micro-Businesses.
Chances are you are a mom-and-pop shop, solopreneur, or creative freelancer. Perhaps you also work with a spouse or another one or two partners.
Instead of employees, you may collaborate with other independent producers to obtain the goods and services you don't want to produce yourself.
If this sounds like your business, you are a Micro-business Owner ("MBO").
Well, guess what? Xia is a micro-business too!
We have been working with micro-businesses since 1981.
So, we have been around the business block for quite a while.
That means we know first-hand the challenges you contend with every day.
Xia is the MBO's Trusted Authority.
Our combined experiences have provided us with quite an education about the opportunities and challenges MBOs must deal with in today's business environment.
We have taken all the lessons learned over decades and distilled solutions to help you thrive at work and home.
We continue to curate new content daily. It's all compiled right here for you. 
How to Consume the Content We Provide is Your Choice.
We respect your independence and ability to figure things out for yourself. The traits that define who you are and drive your success.
So, our approach is to stay out of your way.
But we will be available to assist and collaborate when you decide the time is right.
Come Hang Out with Us! Together we learn and help each other along the way.
Please, Let's Stay in Touch!
Yes, It's Free.
Our Vision
Be universally recognized as a trusted authority and business ally  that consistently delivers agreed upon value added results and spontaneously rekindles the joy of owning a business.
Our Mission
Relying on principle-based solutions, we actively build enduring value in every engaged enterprise until the business is transitioned to new owners on fair, consistent terms that are aligned with your stated objectives.
Integrity
We endeavor to do the right thing regardless of the consequences
Excellence
We continually strive to exceed the reasonable expectations of our team and our clients
Accountability
We take responsibility for individual and collective actions
Collaboration
We work together to achieve collective and individual goals
Passion
We are driven to make a positive lasting impact
Gratitude
We are continually blessed beyond measure and seek to always remember the source of all that is good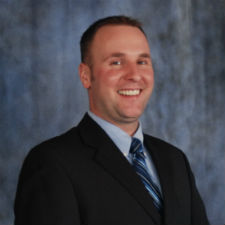 Dan Anderson, 
Principal
Dan as owned and operated a successful self-directed IRA administration company since 2006. The product line includes self-directed retirement plans for business owners and their employees. He earned an MBA from Arizona State University and a Bachelor of Science degree in Finance from Southern Utah University.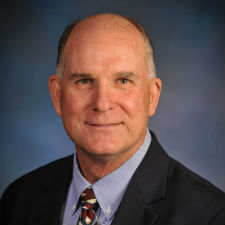 Russell Anderson, 
Principal
Russell is an Experienced business intermediary and trusted micro-business authority. Since 1981, he has served in numerous capacities in various community banks ranging from an entry-level teller to President and CEO. Russell was instrumental in starting and operating a community bank, a trust company, and privately-owned businesses. He has been active in the self-directed retirement industry since 1997. Russell earned a Bachelor of Science degree in the discipline of financial planning and counseling from Brigham Young University.
The Code of Xia
The Code of Xia is composed of two main virtues, righteousness and honor. Xia is a term used to describe a righteous and honorable person with a strong and clear honor code who is willing to abide by it at all costs with an emphasis on righting wrongs and protecting those in need. Our ideal at Xia Business Advisors is to maintain the Code of Xia and social justice to the best of our ability. We continually seek to put the needs of our clients first by focusing on the overall relationship leading to the end result desired by our client as opposed to being driven by a single transaction. We will always strive to be your trusted ally and remain worthy of your trust.
Why Bamboo?
Our clients and friends have commented on how seemingly strange it is that bamboo has found its way into the branding for Xia.
The answer is simple: Bamboo is one of the most inspiring, versatile and useful plants on the earth.
About 100 years ago, William Edgar Geil, an American missionary and explorer in China, made the following observations about the use of bamboo, which he summarised in his "Ode to Bamboo" as part of his book "A Yankee on the Yangtze".
"A man can sit in a bamboo house under a bamboo roof, on a bamboo chair at a bamboo table, with a bamboo hat on his head and bamboo sandals on his feet. He can at the same time hold in one hand a bamboo bowl, in the other hand bamboo chopsticks and eat bamboo sprouts. When through with his meal, which has been cooked over a bamboo fire, the table may be washed with a bamboo cloth, and he can fan himself with a bamboo fan, take a siesta on a bamboo bed, lying on a bamboo mat with his head resting on a bamboo pillow. His child might be lying in a bamboo cradle, playing with a bamboo toy. On rising he would smoke a bamboo pipe and taking a bamboo pen, write on bamboo paper, or carry his articles in bamboo baskets suspended from a bamboo pole, with a bamboo umbrella over his head. He might then take a walk over a bamboo suspension bridge, drink water from a bamboo ladle, and scrape himself with a bamboo scraper."
We hope our clients find us to be useful and adaptable.
Like bamboo.
Please, Let's Stay in Touch!
Yes, It's Free.